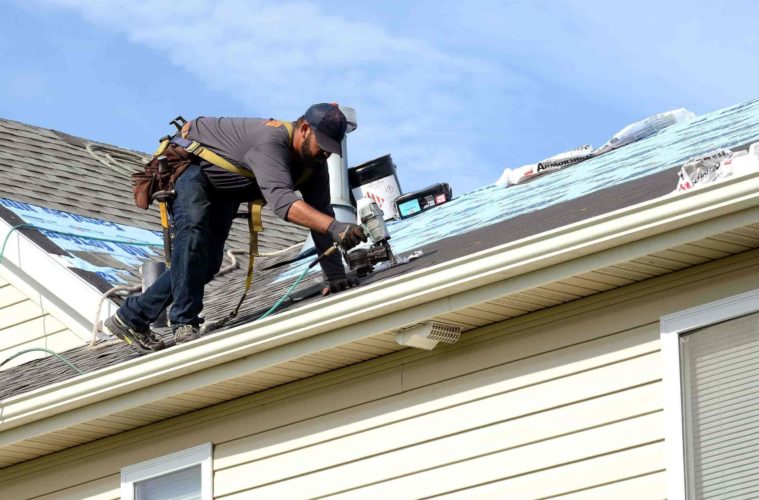 Have you discovered that your roof is leaking? Knowing how to deal with a roof leak is imperative when you are a homeowner, both in terms of costs and preventing further problems.
When it comes to a roof leak, you have just two options:
repair your roof
replace the entire roof
Read on to find out how to determine the best option for you.
Repair the roof
It's essential to fix roof leaks as quickly as possible since putting off repairs will only add extra costs to the bill. Not fixing the problem can damage your ceilings and ruin any insulation you may have. If left unchecked it can also cause mould and rot.
However, before going ahead with a roof repair it's important to determine the condition of your roof. Regular roof maintenance will give you a better opportunity of spotting a problem in its early stages and getting a roof inspection done by a professional can help make your decision to repair or replace your roof that much easier.
An experienced roofer can tell whether the roof leak has been caused by summer storms which may have displaced the guttering or whether your roof is simply old and needs replacing.
Replace the roof
There's no denying that replacing a roof doesn't come cheap but it pays to remember that your house is an investment and adding a new roof to your property will increase its value. If your roof only shows minor wear and is years away from its expiry date, then it probably only needs a spot of repair work to fix the roof leak. If the damage is more widespread, then chances are you may need to replace the roof.
If you're still unsure, here are some scenarios when you may get away with just a roof repair.
When to repair your roof
The damage is minor
If the damage is minor a total roof replacement could be seen as an excessive and costly expense. After all, a roof should last for several years and withstand extremes of weather. If the damage is limited to small areas, usually The Roofman can repair it. For instance, a small roof leak over the bathroom or kitchen could be the result of isolated damage to what is otherwise a relatively healthy roof.
Your budget is tight
If you don't have the funds for a complete roof replacement having your roof repaired will save you thousands of dollars when compared to the price of a new roof. While it may on first glance seem like a significant problem, repairing your roof leak may only set you back a couple of hundred dollars.
You want to preserve the character of your home
If you live in classic style of house then naturally you want to retain its character and that isn't always possible if you need to replace your entire roof. Opting for a roof repair makes it easier to maintain the character and you may only need a small portion replacing
To determine whether your roof leak can be repaired or your roof needs replacing why not contact The Roofman for a FREE roof inspection. With more than 25 years of experience, you can expect an honest answer to your dilemma.